UBE Addons allow you to activate/deactivate elements as per your requirement. This lets you speed up your website by only enabling the elements you will be needing and disabling the ones you have no interest in using. Follow these steps for configuring elements in UBE Addons.
How To Configure UBE Addons Elements
First, navigate to your WordPress dashboard and go to UBE Elements→ Settings. Afterward, head over to the 'Elements' tab. Here you can see all the elements that you get with UBE Addons. You can toggle to enable or disable each element as per your requirements.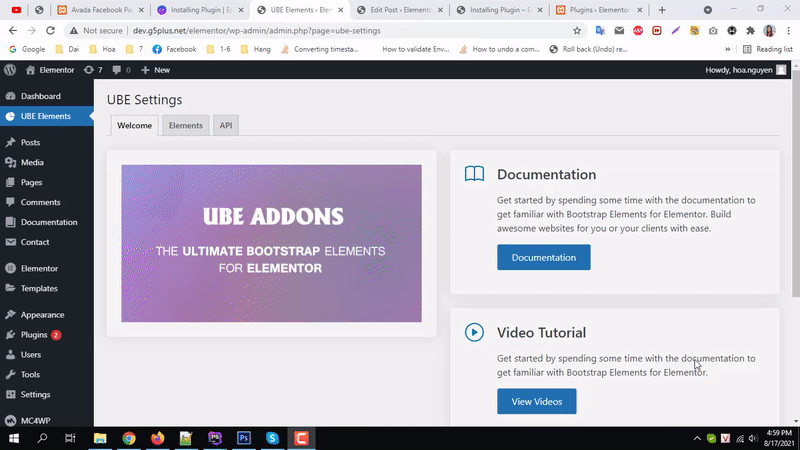 You can set up api key for element Mapbox and Google map in "API" tab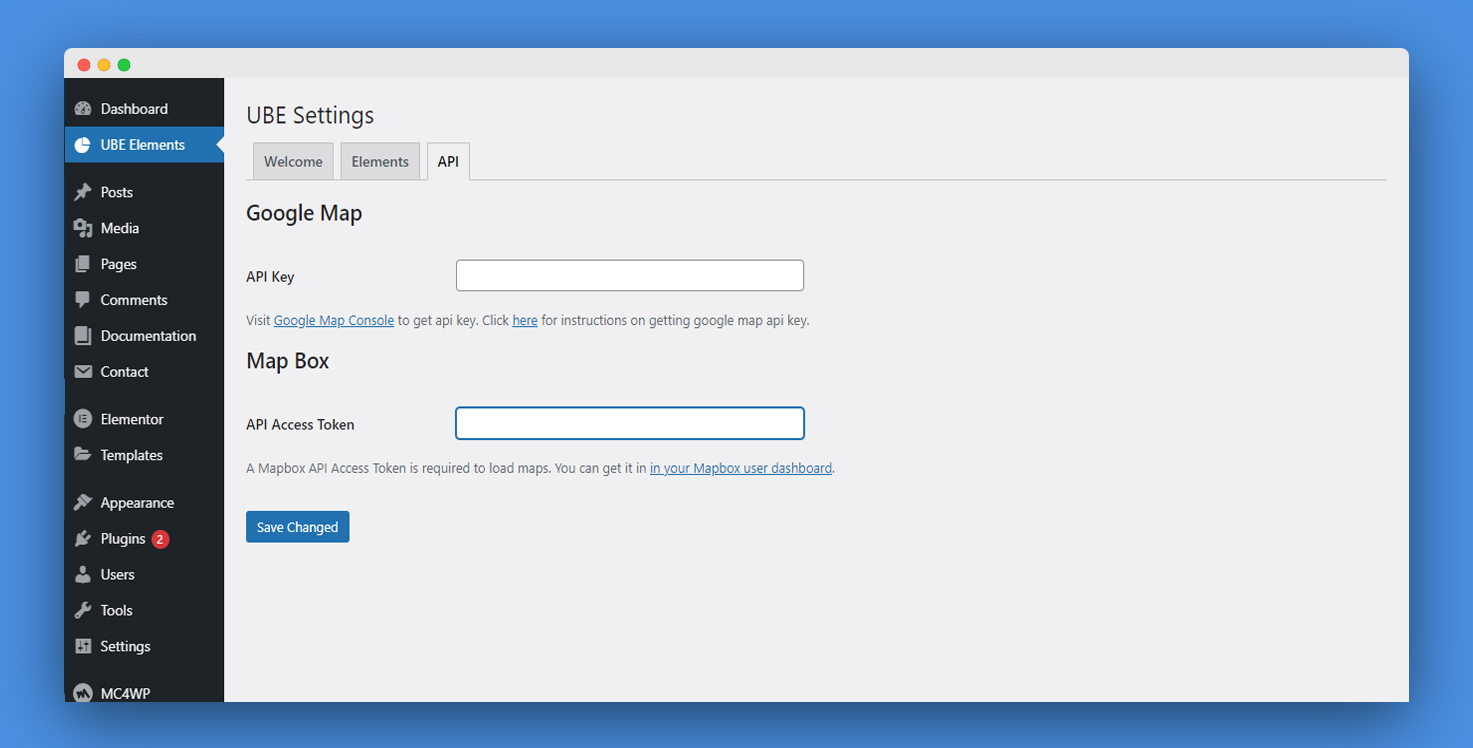 By following these simple steps you can configure elements in UBE  Addons quickly and easily.
If you face any difficulties, feel free to contact our support team for further assistance.